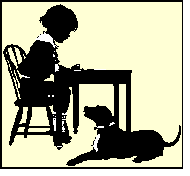 Writing Samples: Creative writing, journal pages, letters, essays, reports, book reviews, dictated pieces (for those not yet writing comfortably on their own). These need not be final drafts.
Reading: This is not required, but if your child enjoys reading aloud they may do so.
Sample Math A ccomplishments: Cooking, building,
Theme Studies: Sailing, Civil War, Families Around the World, Insects, Growing Herbs, How Engines Work, Lives of Children though History.
Art Work: Photographs, drawings, sculptures, finished or works in progress. (Projects too large for portfolios may be carried separately or photographed.)
Mementos: Brochures, ticket stubs, playbills, certificates of participation.